Gifts inspired by le Tour
27th March - 6th July
As Yorkshire gears up to welcome the greatest cycle race on earth, the county celebrates with Yorkshire Festival 2014.
We're really excited to be able to exhibit works by designers inspired by the upcoming Tour de Yorkshire; whether you're an avid print collector or simply want a token to commemorate this remarkable event you'll be sure to leave as inspired as our talented makers.
The world's greatest cycle race - the Tour de France - will start in the world's greatest county on 5th & 6th July 2014 bringing millions of fans to the Yorkshire roadside.
Yorkshire is the UK's biggest county and home to some of Europe's most stunning countryside and coastline.The route will take the cyclists through some of our great and vibrant cities, including York, Leeds, Ripon, and Sheffield, complemented by pretty market towns.
The Grand Depart will be a festival and a spectacle for fans and first timers alike. Yorkshire will give the riders, the teams and the race organisers a race to remember.
Stuart is inspired by the rhythm, forms and patterns found in the natural environment. From the abstractions of light, shade and cloud patterns on the landscape, to the ripples spreading across a crystal clear river caused by a trout rising to take a fly. Stuart focusses on places he has a strong affinity with, many through association having lived and worked there. Especially the dramatic uplands of the North of England and the landscapes and coastline of West Wales.
Bradford born Denise uses memories to inspire her printmaking - incidents, people she has met, scenes glimpsed that have imprinted themselves on her mind or books that she has read. She has an extraordinary recollection for minute detail, adding her own quirky individuality to happenings. Many of her figures bear imperfections and exaggerations that reflect the struggles and joys that come from life.
Janet Browne lives on the edge of the Yorkshire Dales. Her work is developed from a visual diary of observations she makes whilst travelling. Janet maps the places, towns and landscapes she journeys through also including the birds and plants she observes within the environment. With a background in drawing and painting this is always the starting point for the work. Folk art and naive painters influence Janet's approach and she uses pattern and stylised forms to record features which are important to her.
Danny works across a variety of creative disciplines including more traditional media such as pencil, oil painting and printmaking as well as employing modern techniques theough the use of digital media to realise some of his graphic/illustration ideas.
Janis has worked as a printmaker in Leeds for over twenty years. She began printmaking at an evening class at Leeds College of Art and Design and immediately felt that etching was the technique she liked best. After years of evening classes and using friends' presses Janis set up a studio at home. With a background in architecture Janis has always enjoyed recording the buildings of Leeds and is intrigued by repetitive patterns formed by these structures.
Sarah aims to inspire exploration and evoke memories for the viewer. The pieces themselves consist of silk screen prints of original artwork depicting local scenes, which she hand prints in limited runs. Sarah's inspiration for the imagery draws on her experiences of growing up near Saltaire, taking day trips and walks around nearby areas. Producing work has also allowed her to revisit places she may have neglected in recent years and the opportunity to discover and explore new ones through drawing inspiration from other people's experience.
Jessica is a freelance surface pattern design and textile designer. Based in North Yorkshire, Jessica spends her days in a studio near the sea. She is a big fan of colourful designs and is constantly inspired by places she visits and things she sees. Her bold use of colour combined with playful illustrations make for a collection of quirky yet sophisticated designs.
Jane is a glass artist based on the edge of the Pennine town of Hebden Bridge where she works from her home studio creating kiln formed glass work. The work is all fused glass which involves several processes – design, hand cutting from sheets of glass, use of glass powders and enamels, flame work, kiln carving and finally multiple kiln firings and cold working by hand.
Mike is a printmaker focusing his work mostly through the medium of lino block printing. Never without sketch book or camera, Mike's print work is always developed from his own drawn or photographic observations. Although not exclusively so, Mike uses a 'reduction' process that employs up to ten different colour printing stages but only one printing block.
Please reload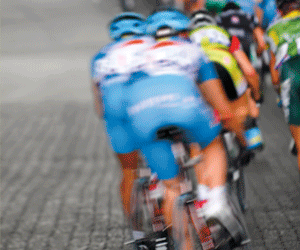 All products and prices are correct at the time of publishing.
Products are available in store whilst stocks last.